Join The Facebook Group
Well, ladies and gents, this is the last of the regular season episodes of The Weekly Feed for 2009.  The next three weeks will be filled with year-end specials that not only highlight the biggest and buzziest songs of the year, but also feature a ton of interviews with '09's biggest names.  I'm seriously excited about it all and can't wait for you all to hear what's been accomplished.
But for now, we get one more week of the tracks that made the kids yell in CAPS, whether good or bad, naughty or nice, yadda yadda yadda.  Enjoy the weeks selection, and I'll see you all for the upcoming Big Show(s).
[audio:http://files.me.com/kylemeredithpromo/t5a4nb.mp3]
Vampire Weekend – California pt. 2
For the moment, there is no bigger blog band.  Wanna challenge that statement?  Case in point, this is a b-side to a vinyl single (Cousins) that topped the aggregators merely a day after it hit shelves.  Aside from being tied to a band that incited mandatory praise, it's also a great track.  Infectious hook and interesting, yet simplistic music.  If this is the b-side, I'm really looking forward to the full next month.
Jason Collett – Love Is A Dirty Word
Jason, though a fine solo artist, may still be best known for being in the Broken Social Scene collective.  This latest single looks to be getting a pretty great backing from his label, so I expect that he'll finally make the whole jump to solo notoriety.  Musically, it fits somewhere between the new David Grey and even the new Vampire Weekend, with a touch of the ol' Elvis Costello. Somewhere between there…
The French Semester – What's In The Bag
Not exactly a new track, but since the flow of music has all but halted for the end of the year, most of the blogs have had to dig to find the ones they may have missed earlier.  Large Hearted Boy re-discovered this one, which walks along with a Beta Band swagger that takes a cue from the Feist counting game.  It's easy to pass over the first time through, but repeated listens can lead to
Local Natives – Camera Talk
A messy building up of strings, percussion, and vocal meandering opens up into a moment that'll have a packed rock club shouting, "it's alright.  The camera's talking."  It's a nice moment, but may not equal the buildup that the Natives have had over the past year.  There is promise, but could just as easily be left behind by plenty of bands doing the same thing, for you could just as easily pop on a Ra Ra Riot CD.  But I'm interested.
Jonsi – Boy Lilikoi
Alright, this is the one.  Jonsi is the same Jonsi as in the "dude from Sigur Ros."  I've always been okay with them, but nothing to the extent of how I feel about this song.  In recent interviews, Jonsi calls his new solo CD a much more stripped down, acoustic affair.  Don't let the words full you, it's not in an "unplugged" sort of way.  Full orchestrations, epic chorus shouting, and a perfect melody.  Soak it in and let it become the song that defined your Winter '09.
Eels – In My Younger Days
The 2nd disc in a year from Eels is a quite the poplar opposite from Homebre Lobo. It  seems that in E's burst of creativity, he also wrote an album's worth of sadness that's he's not too keen about giving any interviews about.  Just as well, because this sullen music can speak at great lengths all by itself.  View it as a portrait on the wall that you can't take you're eyes off of.  There won't be much movement in the picture, but the story plays out before you just the same.
Smashing Pumpkins – A Song For A Son
Blah.  Listen, I'm not on the "I Hate Billy Corgan" train, because most of the time I do genuinely like the stuff he's been putting out.  I'm not crazy about it, but it's been pretty decent.  But this, I don't know.  I appreciate not only the grandeur of the song, but also the marketing campaign (44 songs, one released every few weeks for free on his website all making up the new album Teargarden by Kaleidyscope), but it all feels lame, contrived, pretentious, and forgettable. But hey, he has 44 tries, so I'm sure we'll find a good group in the future.
Hostage – Valhalla
Techno ear worm.  Play it, crank it, party, dance, and have a holiday.  More than just beats, you get apocalyptic chanting, bells, and dark overtones, until Mr. DJ presents the "bassline."  Trust me, it's worth it in a genre that can usually, easily fall flat on old routines.
The Paparazzi – The Rococo Tape
So, the gent who operated The Paparazzi (real last name, by the way) is also the gent who you've seen backing Cat Power on the bass for the past few tours.  While he lists soul as one of his biggest influences, what you get here is more of the 60's acoustic Kinks style cut.  A nice, chatty psychedelic breakdown before a quick melody change and the songs over.  Smart move to keep some spice.
Shearwater – Castaways
I'm really not sure what I thought the first time I heard this one.  After noticing it was getting A LOT of attention and great reviews, at least for a moment, I thought there was some kind of prank happening.  Almost cheesy-celtic on the surface, I'll be the fist (or last) to admit that it starts to stick after a few more listens, and is pretty impressive the way it's built.  The secret?  All from two of the guys in Okkervil River.
Fun – Believe In Me
It may not be as good as anything on Aim & Ignite, but as original Christmas songs go it's pretty decent.  Pay attention to the words, since that's where most of the fun lies with all three members trading lines. "I was hoping for snow shoes, or maybe a bike.  When I ask them for fun, they gave me Aim & Ignite."  It's an easy go, but I chuckle every time.  Sugary Xmas that'll go down easy, and as presents go, free download on the bands site.
Pantha Du Prince – The Splendour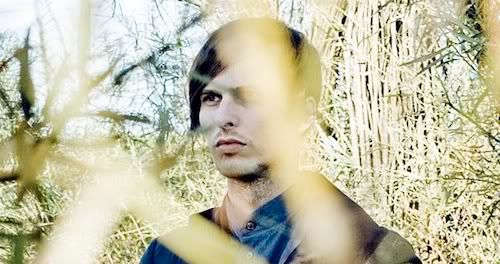 Bleh.  Six minutes of score.  Now, if it were presented as a film score, I'd give it much more credit.  Let's be honest, it's got the bassist from !!! on it, and the dude from Panda Bear guest's on a different track (that'll we'll hopefully hear very soon), and that's why people are posting this.  Otherwise, it's in need of an edit.
Cataldo – Black & Milds
You'll want to write it off as singer songwriter fare after 30 seconds or so, but wait till that sing-along drops in, hand claps in tow.  It may be freezing outside, but this'll take you right back into spring.  And a horn solo to help play us out?  Of course!
Liars – Scissors
Honestly, it's a pretty hung jury here.  The moment I think it's pretty bad is also the moment I notice that I can't hit the stop button.  It's pulling me in against my will but I'll be just as happy to leave when it's over.   Back when I was really getting into bands like Hot Snakes I would have been more into it, but maybe I've just moved on.
****************************************************
The Weekly Feed is distributed by WFPK and Louisville Public Media. The executive producer is Stacy Owen, with additional help from WFPK's Laura Shine. Produced and hosted by Kyle Meredith. Make sure to say hi, yeah?
Join The Facebook Group