Join The Facebook Group
I woke up this morning with the sun shining through the window and the bluest sky I'd seen in months. Up until I took a look at the world around, it sure did feel like Spring. Even so, the near zero temps and snow covered ground are a lot easier to take when the sky's not grey. I think I'll go for a walk. Time to shed this cabin skin.
And I couldn't ask for a better soundtrack to listen to. Our first major-artist week of the year: Yeasayer, She & Him, The Tallest Man on Earth, Drive-By Truckers, Goldfrapp & Joanna Newsom. Some cool covers as well with Justin Townes Earle teaming up with Dawn Landes to update a Dolly Parton Song, Grizzly Bear takes on Hot Chip and Peter Gabriel has one of the most stirring, moving renditions to an Arcade Fire song that I've ever heard. Ch-check it out.
[podcast]http://files.me.com/kylemeredithpromo/luw6ve.mp3[/podcast]
Man/Miracle – Back of the Card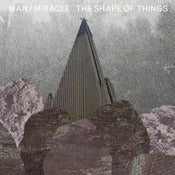 I'm not the first to say it, but imagine if Talking Heads were a country/Americana band and you'd basically get this song. It's a ton of fun that ends with a noise jam, just to keep you on your feet. I've gotta check out the rest. I'm guessing it'll be a good accompaniment to the new Mumford & Sons release.
Freelance Whales – Rise & Shine
Aahhhhhhh. I haven't found/played a bad song by the NYC collective yet. I'm not exactly sure what it is, other than the beautiful instrumentation, gorgeous harmonies, and simple lyrics, but I'm head over heals for them. They did an indie release of their debut last year, but gained so much attention that French Kiss picked them up and will be re-releasing soon. This one's a live cut from the WOXY studios.
Yeasayer – O.N.E.
First off, I would post the full phone call I had with Chris Keating, but we were having a lot of reception problems (you get lots of cut outs), so that clip in the show is about as good as ya get. Now, more importantly, THIS ALBUM IS AMAZING! If you were a big fan of the last Phoenix record, and to a point the Passion Pit disc, and have been looking for that next slayer, look no further. It holds front-to-back, but what's great, and evident in this 2nd single, is that it doesn't play the formula card. Yes, there are verses and a chorus, but the way it structured, and all of the other bits thrown in making it an album to unwrap and work your way through, all the while dancing with your hands in the air. If you haven't got the picture yet, it's one of my favorite albums. Go do it!
She & Him – In The Sun
Following in the tradition of their debut, Zooey & M. Ward are back with another bit of AM Gold inspired sweetness. She still sounds as sultry and sugary as always and Matt keeps the music on par, giving us what's sounding like a pretty fantastic sophomore run, and hopefully setting up this duo up to keep the moniker going.
The Tallest Man on Earth – King of Spain
It really in quite incredible what this Swede has done to a sound as well worn as the early-Dylan genre that he charges into; those lyrics, those melodies, and the way he cuts right to the core of it. I'm not trying to add any hyperbole here, but he's currently doing it as well as Dylan ever did. Don't be angry at the audacity, just be ready to be knocked off balance.
The Antlers – Two (Buffetlibre Remix)
This song made a few fans around this time last year, but it never really had much of a lasting impact on me personally, and was kind of lost by the time of the end-of-year shuffle for everyone else. Luckily, Buffet Libre has given it the big beat shine and made it quite catchy. It feels more like Hot Chip now, which is nice since Hot Chip is sounding more like The Antlers lately.
Drive-By Truckers – This F*ing Job
If you've been waiting for a big rock record from the Truckers, you're wait is over. The Big To-Do is their return to big crunchy guitars and doesn't feel different from any of their past catalog. That's not a put-down. It's nice to have some consistency, especially with a band you've grown to love for a specific reason.
Sean Cannon from Buzzgrinder Interview
Dawn Landes & Justin Townes Earle – Do I Ever Cross Your Mind
This week, we invited Sean Cannon from Buzzgrinder.com to share his current ravs. The crop of Dolly Parton covers that have sprang up lately has given him cause for celebration, and this one especially fits in nicely to anything the two crooners have done previously.
Peter Gabriel – My Body is a Cage
I should have expected this, but I still had problem picking my mouth off the floor after listening. As the story goes, Gabriel recorded a bunch of his favorite, current artists with an invitation for them to return the favor attached. Here, he takes the Neon Bible closer and gives it an enormous cinematic soundscape as only he can. While the opening is pretty true to the original, the big strings kick in about a quarter of the way through and turns the whole thing into nothing short of epic. I can't wait to hear what he's done with all of the other covers.
The Scruffs – Conquer Me
As the story goes, The Scruffs were a band back in the 70's. They're new to me, and that's just fine, though if their early releases were half as catchy as this comeback single, I've got to catch up. Don't expect a sound drenched in nostalgia. If you didn't know that piece of rock history, you'd guess they fall in line with anything else currently making a buzz. Excellent way to stay relevant.
Goldfrapp – Rocket
I hit repeat on this way-back throwback quite a few times this week. Goldfrapp tackles that impatient watermark that made so many 80's movies great. Its montage music. Let's build a boat in One Crazy Summer. It the opening credits to Who's That Girl. It's a wardrobe change in Mannequin. I've railed on this retro-decadence as much as I've rallied for it, but this one definitely falls in the love-it pile.
JoAnna Newsom – '81
There has been a small chamber movement happening for a bit, a little less known than others, but I just haven't been able to get on board. JoAnna has a pretty rabid fanbase who love her take on the ol' style, but it's just been lost on me. Now, if you are a fan, her newest will be a 3 disc set; plenty to sink your teeth into. Also, if you're into this, check out Midlake. The two compliment each other perfectly.
Grizzly Bear – Boy From School
A few weeks ago, the Griz stopped into Triple J Radio in Australia and gave an acoustic cover to this Hot Chip song from The Warning. It's beautiful and has probably gained more spins from me this week than any other. So much that I had to go out an grab the vinyl of the original just to gain more depth. If you're familiar with Hot Chip, then you may have even got introduced to them through the more dance oriented original, but I'd dare say that Grizzly Bear may have just given the definitive version.
****************************************************
The Weekly Feed is distributed by WFPK and Louisville Public Media. The executive producer is Stacy Owen, with additional help from WFPK's Laura Shine. Produced and hosted by Kyle Meredith. Make sure to say hi, yeah?
Join The Facebook Group