Subscribe To The Weekly Feed – Join The Facebook Group – Subscribe To The Daily Feed
[audio:http://files.me.com/kylemeredithpromo/kqqw9o.mp3]
Fruit Bats – My Unusual Friend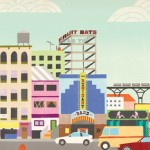 It kind of leans toward Indie-cana but has more punch to it that most of the others out there.  An upbeat tune, I can hear a little of The Band in there, a little Ryan Adams.  The album won't be out until August, so thanks to SubPop for adding this to their latest Cybersex Digital Sampler and giving us a sneak peak.
Brendan Benson – Feel Like Taking You Home

This is probably my favorite of the week.  Instantly awesome.  The groove and the spark & grit in Benson's voice is better than ever, probably due to trading lines with Jack White for the past couple years in The Raconteurs.  This new solo disc – his third – is called My Old, Familiar Friend and comes out 8/18.  I haven't heard the rest of it, but if it sounds like this song, it'll be a contender for top's of the year.
Edward Sharpe & The Magnetic Zeroes – 40 Day Dream

"It's the Magical Mystery kind"  awesome.  They have up to 11 members of this band on any given performance, which is crazy.  I imagine that most are providing the hand claps – a pretty great job if you can land it.  Pick up Up From Below on July 14.
Orba Squara – The Trouble With Flying

I love the bouncy melody in the verses.  And is that a sitar?  How often do you get one of those without having a song with irritating screeching over the top. This is one of those one-man-bands under pseudonym, run by Mitch Davis.  AND (!!!) the album apparently features Billy Squire.  So get yer Stroke on and pick up the disc on June 23.
Son Volt – Down To The Wire

I know he says he's over it, but it must be a little frustrating for Jay to be releasing a Son Volt record at the same time as Wilco.  His former bandmate easily gets the media attention, so its great news that the blog-kids have been reposting this new gem nearly nonstop.  Jay was always my favorite from Uncle Tupelo and this album continues the great tradition of top songwriting.  Perfect for that blazing late afternoon sun, a shade tree, and a hammock.
Band of Skulls – I Know What I Am

There will be instant comparisons to Jack White and all three of his bands.  It seems to borrow a bit from all of those books, but still a total infections song on its own merits.  The album Baby Darling Doll Face Honey is out now.
The Fiery Furnaces – The End Is Near

A soundtrack to a fictional sitcom.  That's what you're getting with the new one from this Brooklyn husband/wife team.  And its a fantastic idea.  I can't say I'm totally blown away by this first listen, but i'm interested.  I'm Going Away on July 21.
JBM – Cleo's Song

Some songs are so perfect in their hushed existence that you hope it never ends and you can sit in this perfect little lonely space forever.  I know that sounds pretty emo '05, but i find it to be the truth with this quiet, delicate track.  The initials stand for Jesse Brian Marchant, a Canadian living in NYC.  His CD Not Even In July could be your next favorite rainy day record.
The Most Serene Republic – Heavens To Purgatory

Awesome title.  Its indie-pop by-the-book, but it comes packed in a full disc that is more creative and artistically realized that most of the stuff you'll find.  And its from the fine people at Arts & Crafts.  …And The Ever Expanding Universe is out now.
Modest Mouse – Autumn Beds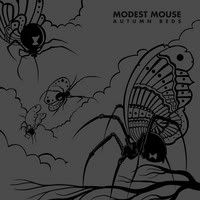 The nautical rodents have been on a tear lately.  Their EP No One's First And Your Next drops in August, but the band have been setting us up with a new single, pressed to 45 in limited quantities, every month leading up to release date.  This is single number two and features a b-side called "the Whale Song" that will please most folks of the bands earlier decade sound.
Fanfarlo – Luna

When i first read about Fanfarlo, they were likened to Arcade Fire, Beirut, & Clap Your Hands Say Yeah!, which we don't really need any more of.  But they seem to have still struck a chord with folks and their songs do take some interesting twists and turns that keeps them out of an indie world gushing with lemmings.  Worth a listen.  Maybe a second one.
Dan Rossen – Waterfall

Someone recently said this lead dude from Grizzly Bear might as well be the second coming of Christ.  And if you spend more than a minute in Blog Land, you'd totally understand why.  At the moment, the leader of the Face Growth Movement can do no wrong.  Here, he's sans Bear and paying tribute to late 70's folky, Judee Sill.  It arrives on a tribute album called Crayon Angel on Sept. 22.
Deluka – Cascade

Like Peaches' new album… without the sexy talk and profanity.  They're from the UK but moved to Brooklyn – which is what you do, unless you already live in Brooklyn.  Then you move to the UK.  Someday we'll make an island in the Atlantic for migrating hipsters to cohabitate on.
Dump – Raspberry Beret

The lead vocalist from Yo La Tengo, James McNew, put out a cassette back in '98 that featured him doing all Prince covers through some lo-fi recording and called the project Dump.  It found its way on CD in 2001, but it wasn't until Aquarium Drunkard posted last week that it finally got its proper web push.    Right now is certainly a good time to be a Tengo fan.
Anya Marina – All The Same To Me (live from Daytrotter)

I REALLY wanted this song to take off when it was released early this year, but it wasn't to be.  Somewhere along the lines it just didn't happen.  So thanks, Daytrotter.  I now have a reason to play it again, live style.
Subscribe To The Weekly Feed – Join The Facebook Group – Subscribe To The Daily Feed